GRiD KVM - 15"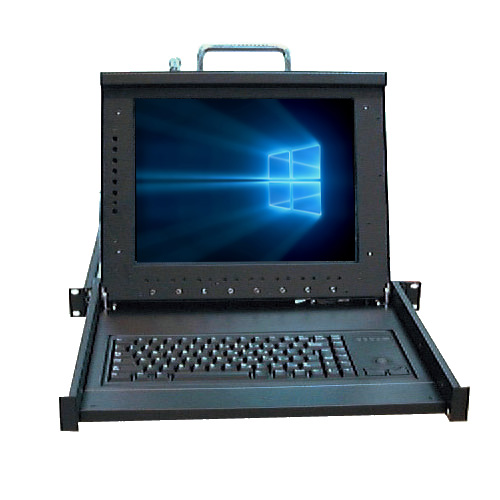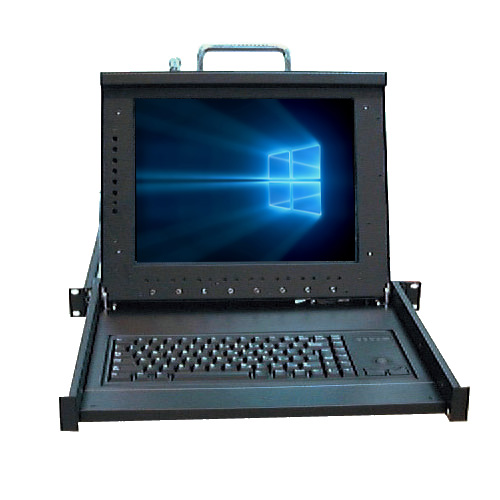 GRiD KVM - 15"
• 15" LED Backlit Display
• 1U 19" Rack Mount
• Switchable 8 Port KVM Control
• 15" Display
• XGA Graphics - 1024 x 768
• QWERTY Keyboard
• Trackball Mouse
• Lockable Display
• CESG Security Cleared
• PS/2 Interface
The GRiD KWM is a 19" Rackmount KVM designed to interface with a number of GRiD 9151U Servers or similar products.
The GRiD 1U 19˝ Rack Mount Keyboard Video Mouse (KVM) switch is designed to control up to 8 GRiD 9151U Server processor units. Mounted on retractable slide rails the KVM switch folds flat into a single 1U high slot when not in use. For security the display can be locked in the closed position. Switching between processors is by a simple button press. There are eight selection buttons mounted below the display panel for ease of use. The KVM has been security cleared by CESG for use in applications where it is used to simultaneously control both secure and non-secure server processors.
• 15" LED Backlit Display
• 1U 19" Rack Mount
• Switchable 8 Port KVM Control
• 15" Display
• XGA Graphics - 1024 x 768
• Qwerty Keyboard
• Trackball Mouse
• Lockable Display
• CESG Security Cleared
• PS/2 Interface
TEMPEST
• AMSG 788A